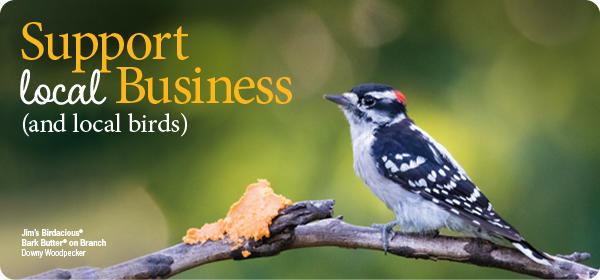 Thank You for Shopping Our Store!
Your support of our locally-owned business (and the local birds) hasn't gone unnoticed. We thank you from the bottom of our hearts!
Every time you shop with us, whether in-person or online, you can rest assured that you're getting the right bird foods and feeders specifically for the birds in our area. We're proud to provide expert advice to help you bring the joy of bird feeding into your backyard.
At Wild Birds Unlimited, we're dedicated to helping you turn your yard into a habitat that not only benefits wild birds and the environment, but also brings song, color and life to your home. We want you to have the best bird feeding experience possible. After all, it's a relaxing, fulfilling, educational and exciting hobby, ideal for everyone in the family!
Join us for our upcoming events:
Sharing the joy of birds and nature is at the core of everything we do at Wild Birds Unlimited. We love playing an active role in the local community by hosting engaging presentations. Please join us for our next event!
Cranes in Culture!
December 3, from 3pm to 4pm.
This interactive presentation talks about the history and significance of cranes in art and introduces a paper crane activity. This event is designed for all ages, and all supplies for the art craft are provided. There is no cost, but we do ask that participants RSVP, as space is limited. Please call 812-369-4255 to reserve seats.